ScraM: Make Minecraft Minigames, Stories, and More
NEWS FLASH: ScraM Bedrock is upgraded to Caves & Cliffs!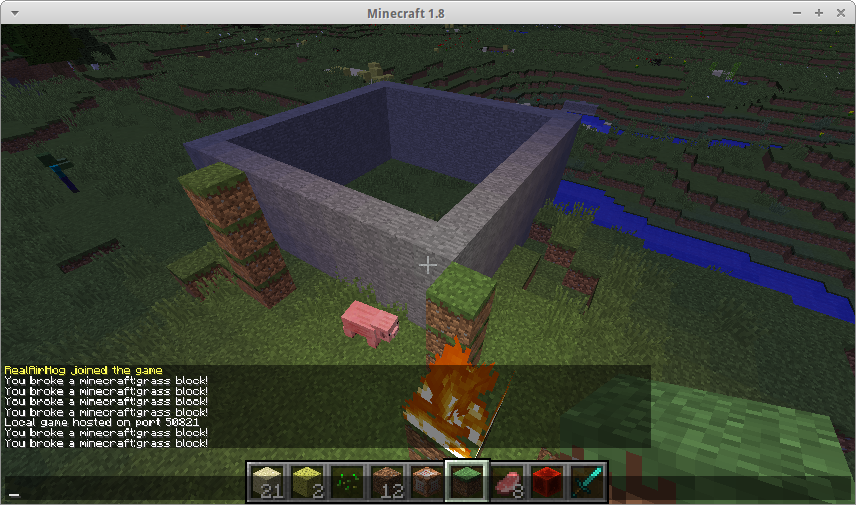 Create your modlet in the visual designer
Drag and drop blocks from the palette
Right-click to edit placed blocks
Specialized blocks change and react to the Minecraft world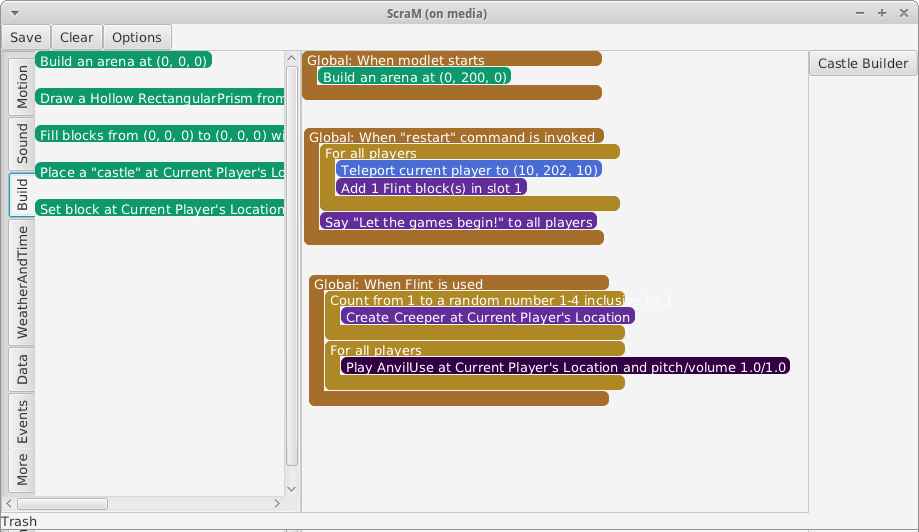 Share your modlets with other ScraM users
See what your friends are doing
Add descriptions and comments about your modlets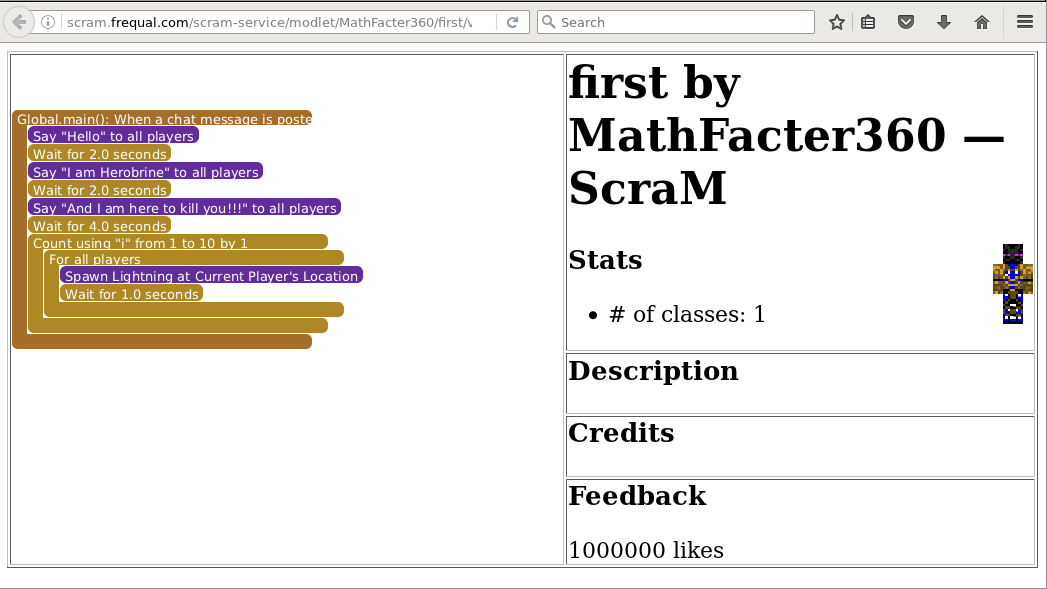 Learn how to program
Make real projects and see the results immediately
Share with students and teachers alike
Easy to start -- just download and start coding!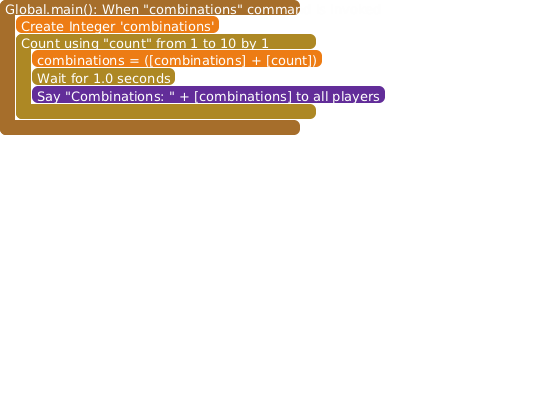 Teleport to follow the action
Create characters to make your story come alive
Save locations for viewers and actors
Titles and signs to tell your tale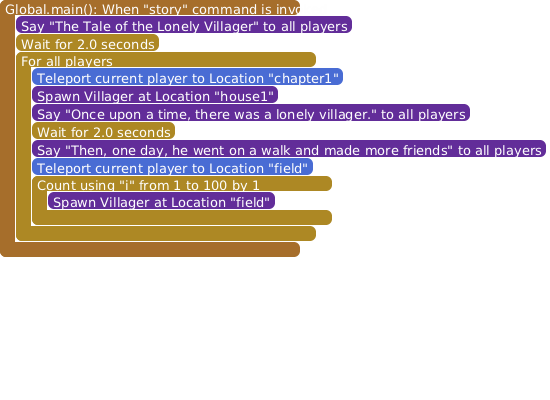 Easily create professional-quality games
Your games work on both PC Edition and Pocket Edition
Have your own private world
Hosted architecture for easy startup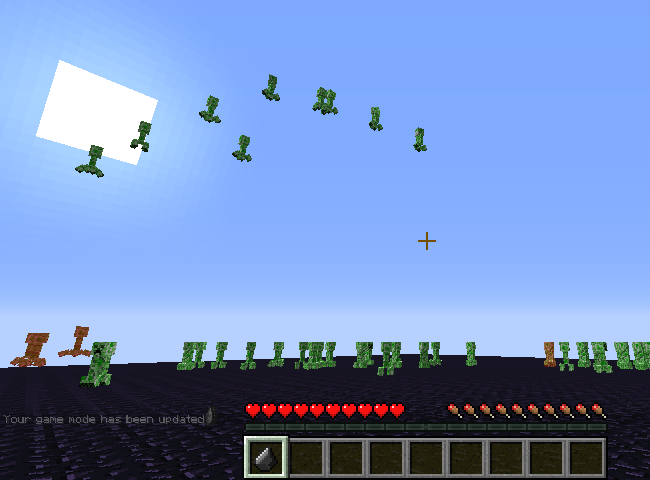 Your modlets work on
PC Edition (Java Edition):
Pocket Edition:
You can see what your modlet looks like as Java code.
Examples of modlets converted to Java:
Blocks get converted to Java
Syntax highlighting
Shows on your dashboard